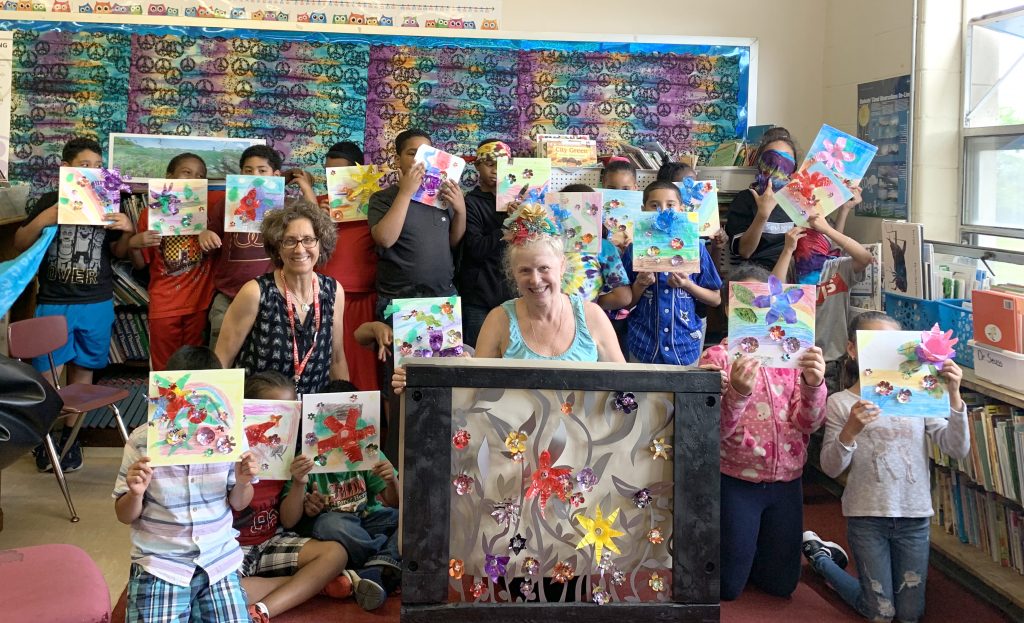 Developed in partnership with Groundworks, this environmental literacy and arts program promotes civic engagement through the transformation of packaging waste materials in to public art. We begin by sharing artful picture books about manufacturing, waste management, recycling, reusing and repurposing. Participants come to understand the complete life cycle of an aluminum can, the issues posed by single-use plastic and problem solving. Participants learn how to use special tools to upcycle aluminum soda cans and plastic bottles into colorful artwork that make a statement about resourcefulness. As an art material, packaging trash is free… and full of creative possibility. Participants create their own unique art work and collaborate with the class to make one larger work.
Depending on program funding, a field trip to the recycling center may be incorporated. Program funder may keep and display collaborative artwork.
Modules are adaptable to all ages, grades 1-8 and can be presented as one-day (3-hour) or three day Workshop (2hrs/day).