Founder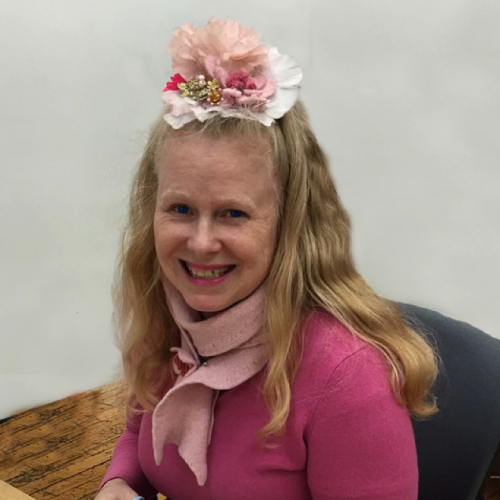 Gail Ahlers is an award-winning designer, artist, and educator. Born in the New York area, Gail moved to Providence to attend Rhode Island School of Design, graduating in 1985 with a BFA in light metals. She has studied art history in Paris and sculpture in Mexico. She has since become certified in Neuro-Linguistic Programming. She also studied Expressive Arts at Salve Regina University. Gail's focus on empowering people led her to establish the non-profit "The Empowerment Factory" in 2014. Her diverse background allows her to develop and curate innovative programming and teachers that help guide people of all ages to live a happier, healthier more empowered lives.
Board of Directors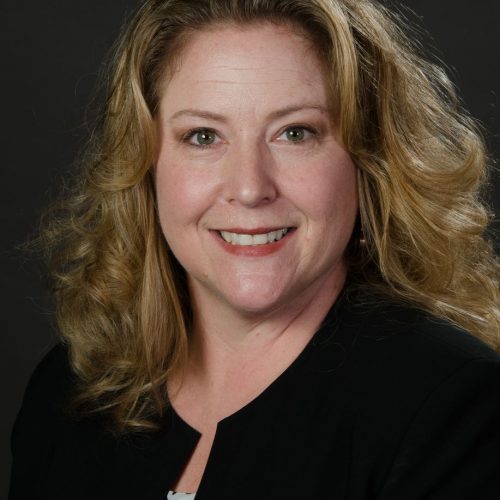 [email protected]
Natalie Benkovich is a project manager with AIPSO.  She is a trained facilitator and certified project management professional.  In addition to being on the Empowerment Factory board, she has served  as a mentor to both professionals and middle school aged youth.  She is a 2013 graduate of Leadership RI, and has a BA and MBA from the University of Rhode Island.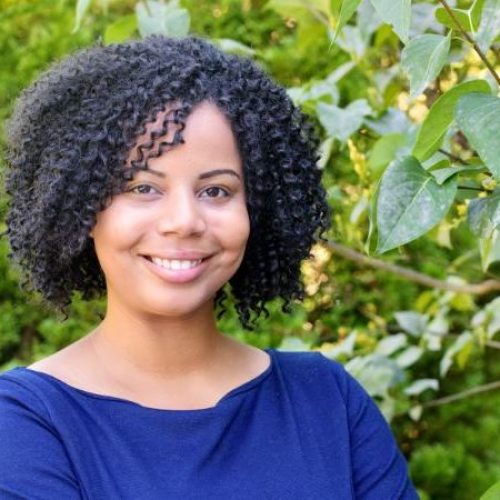 Director of Engagement and Development
National Student Support Accelerator
Annenberg Institute, Brown University
[email protected]
Wendy Wallace is an educator, career coach, and project management expert. She has coached, mentored, taught, and helped place over 400 professionals in fulfilling career opportunities. Wendy has an extensive background that encompasses community development, law, information technology, marketing, workforce development, and education. Wendy graduated from Johnson & Wales University with distinct honors (magna cum laude) for both her bachelor's and master's degrees. Wendy is the Director of Engagement and Development for Brown University's Annenberg Institute, National Student Support Accelerator. Prior to this role, she managed the states' largest career readiness initiative, PrepareRI, alongside RIDE, the Governor's Office, the Department of Labor and Training, RI Commerce, and CCRI. Wendy is a Pawtucket native of Cape Verdean descent. She is also a wife, mother of two children, and an active member of her faith community. She is an avid reader, lover of music and quaint coffee shops.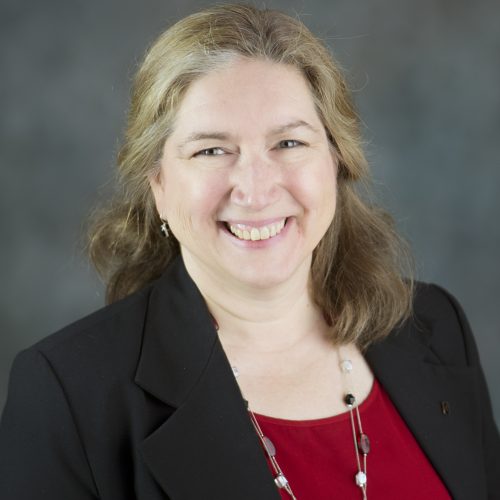 Director of Administration

DiPrete Engineering 
[email protected]
Karen King has been with DiPrete Engineering for 30 years as the Managing Director of Administration where she oversees HR, the facilities, and the front office. DiPrete Engineering is a civil engineering, land planning, and land surveying firm providing services throughout New England. Karen is also a Strengths Coach for Leadership RI and the Make RI Stronger Initiative. Karen has been active in Girl Scouts for the past 20 years, serving on various service unit and council positions and she is currently a Girl Scout Leader for a Cadette troop in North Kingstown. She is also a member of the Women in Leadership Nexus and T.A.N.K.-Towards an Anti-racist North Kingstown organizations. After meeting Gail in 2013, she was asked to join The Empowerment Factory Board. This is her first board experience, but her passion for making a difference in the lives of children and families has been a perfect fit.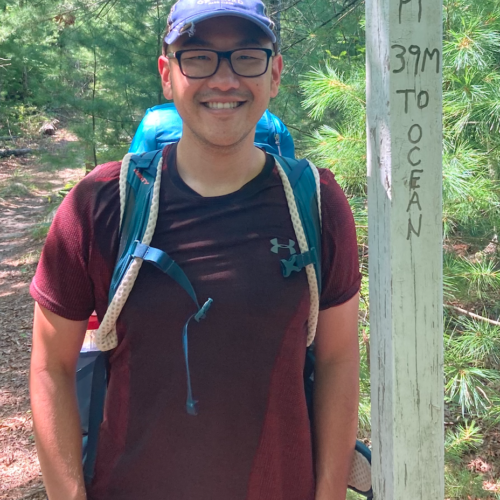 [email protected]
Tommy Chou is an early career investigator in clinical psychology at Brown University and Lifespan, where he provides clinical services for adolescents. In his research, Tommy engages with community partners to find meaningful ways in which current evidence-based practices can improve the mental health and wellbeing of youth and their families and promote wellness among staff and providers who serve our communities. He is excited for the opportunity to support The Empowerment Factory in their mission to help children and families live happier, healthier lives.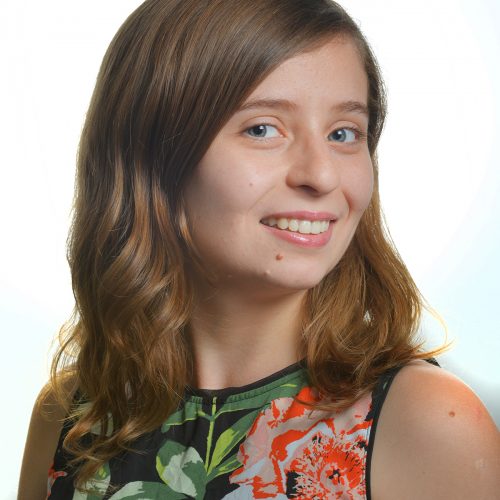 Social Enterprise Greenhouse
[email protected]
Maria Jose Guevara Ortuzar's speciality is finance where she was in charge of a 15 million dollar portfolio in Chile. She worked in investments for 5 years, but decided to change the path of her career to dedicate her time to helping others with her financial knowledge. She now specializes inNonprofit financials since moving to the USA. She loves to help Spanish communities and helps with translations for TEF. She currently works for Social Enterprise Greenhouse, which helps Social Entrepreneurs launch their businesses.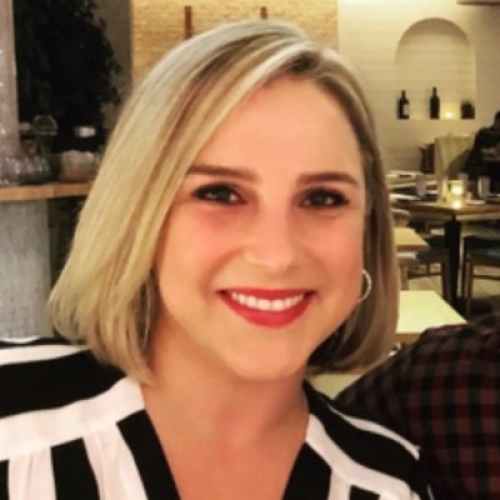 Organ Health Specialist
Natera
[email protected]
As a former TEF volunteer in the after-school programs with Miss. Gail, Julianne just had to stay involved with TEF when career changes occurred. She is currently working for Natera, Inc as a Organ Health Specialist focusing on nephrology genetics and post-transplant rejection diagnostics for kidney patients. She enjoys cooking, yoga, traveling, and animals. She's excited about this (first-time) Board member experience as she is passionate about community, creativity, and empowering the future of Rhode Island.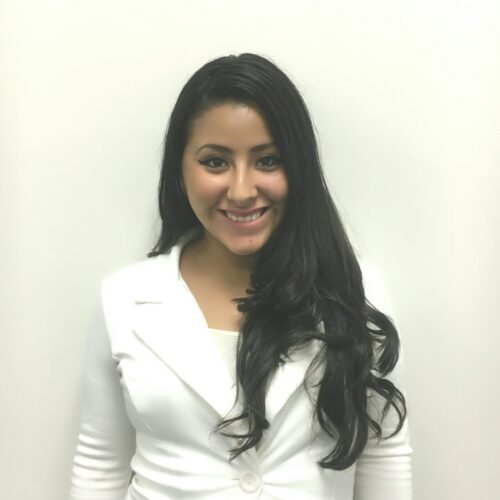 [email protected]
Lucia has been providing mentoring, training, and development for 10 years, starting with students K-12 and then through Medical School and other professional studies. Lucia is a former foster child who was told as a young person that she "would never make it in politics" because she did not come from "the right background". She believes strongly in social and economic justice, and loves informing people of their rights and powers. Lucia's greatest accomplishment was voting in a Primary Election and seeing her name on the ballot as a delegate for a U.S. presidential candidate. While attending Columbia University to earn a Master of Science degree, Lucia had her field placement at the U.S. Commission on Civil Rights, where she analyzed laws and led the writing of published report regarding labor economics and racial equity in Rhode Island. She currently works full-time for Rhode Island College, School of Business helping with the training and development of the behavioral health workforce and per- diem as a trainer with Rutgers University, School of Social Work helping with the training and development of the youth and family services workforce. Lucia would like to help children become more involved in creating and publishing the media they consume, such as music, books, and movies.
Principal at ldt CONSULTING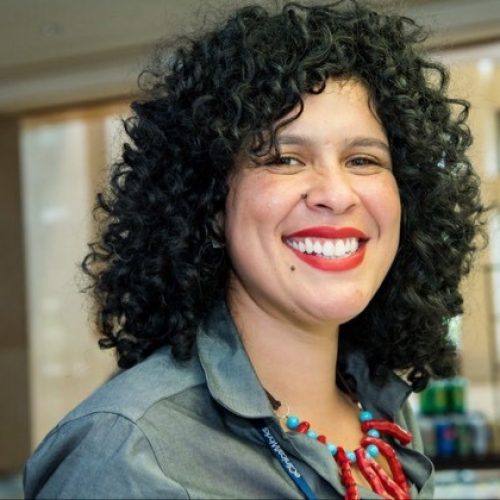 Project Manager
EClincal Works
[email protected]
Alexandria was born and raised in Pawtucket. After she graduated from Davies Vocational School she started serving her community with The Boys & Girls Club of Pawtucket. She attended college at the Community College of RI where she received an Associate Degree and went on to Katharine Gibbs School. For the past 8 years Alexandria has been a Project Manager for EClinicalWorks. While plugging away in her professional life Alexandria was still actively committed to making this big world a little more connected. Alexandria worked with Project Santiago to bring art, medicine, and food supplies to Colombia, South America. Alexandria has generational roots in Colombia and volunteers time in the village of her ancestors. She stumbled upon TEF in July of 2021 while she was thrift shopping and happened upon a brochure. When we asked Alexandria what drew her to continue her life of helping the community with The Empowerment Factory her response was, "The uniqueness of the programs, there's no one else that is doing what you are doing."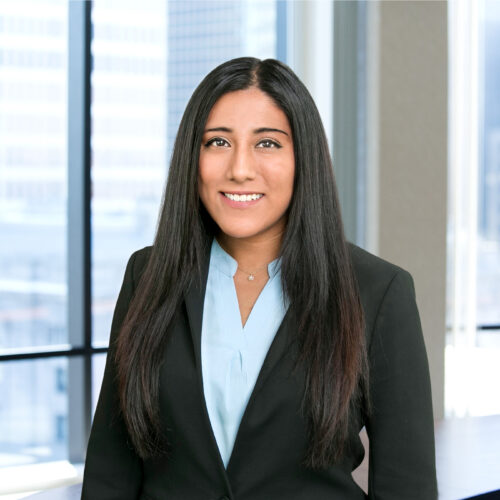 [email protected]
401-427-6301
Damaris is a litigation attorney at Adler Pollock & Sheehan located in Providence, RI. Damaris
graduated from Roger Williams University School of Law and interned in various settings across
Rhode Island and the country throughout law school. As a first-generation attorney, Damaris is
committed to empowering youths with the confidence necessary to achieve any life goal.